SURVEYS
Let your voice be heard by participating in our surveys!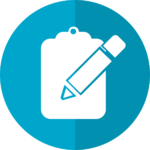 Get Involved – Be Informed
C4Pi survey results are shared with our Town Council,
Town Manager and the various advisory boards that are part of the decision making process in Ponce Inlet.
C4Pi surveys are an opportunity for Ponce Inlet Residents to let their concerns and preferences be known. Remember that you must be a registered C4Pi member to participate in our surveys.

Membership is free for Ponce Inlet residents and annual renters, so if you are not already a member, please sign up now to join C4Pi today!
---
Current Surveys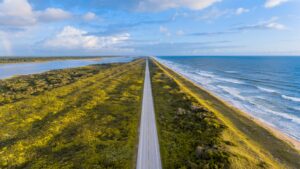 Completed Surveys
Town Council Event Date & Time Survey
The Town Council requested C4Pi send a survey out to residents requesting day and times they would find most convenient for Town Hall meetings. The results were presented at the April 21st, 2022 Town Council Regular meeting. Survey results were as follows:
177 responses were received
112 (63%) selected Weekday Evenings, 42(42%) selected Saturdays, and 23(13%) selected they would probably not attend.
Council discussed the results noting that a majority of residents prefer weekdays and that a significant number of residents prefer a Saturday morning, so Council will consider both in the future to accommodate all the residents.
This survey closed on January 17, 2022, 4pm.
At the December 2021 Town Council Meeting C4Pi was requested to conduct a Survey to determine the necessity for ADA Compliant Meetings. The following question was asked:
The Town Council is considering broadcasting non-interactive live streaming of Town Council meetings on the Town's own website. Due to requirements within the Americans with Disabilities Act (ADA) applicable to the Town, live streams created and provided by the Town would include closed caption service. In order to provide ADA compliant captioning, the most cost-efficient service would cost the Town approximately $20,000 per year.
The private organization Citizens for Ponce Inlet (C4Pi) has been providing live streaming services since July 2020 on its website and will be offering live streaming on their You-Tube Channel starting this month. Because the C4Pi is subject to different ADA requirements than the Town and because the live streams it records and posts are not created or controlled by the Town, its broadcasts do not include closed captioning.
Through this survey, the Town Council hopes to gauge whether current residents of Ponce Inlet would use and benefit from the offering of Town published live streams with closed captioning. Your participation and response to this survey is greatly appreciated.
This survey will remain open until Monday January 17th at 4:00PM.
Would you or a member of your household use and be assisted by a closed captioned live stream of Town Council meetings published by the Town on its own website?
FIND THE RESULTS OF THIS SURVEY HERE
Because of the results the Town Council postponed moving forward at this time.
This survey closed on August 31st, 2021
COMMUNITY SURVEY – open to all Ponce Inlet residents

The Town of Ponce Inlet, in collaboration with the East Central Florida Regional Planning Council, invites you to complete our Resilient Ponce Inlet survey. Your feedback will help the Town develop strategies to plan for the impacts of current and future flooding in the community.

The Town needs YOU to help identify which measures you would like to see implemented to minimize these impacts.

To begin, visit http://metroquestsurvey.com/h73x.
Survey closes August 31, 2021.
For more information, please contact Adam Mendenhall at amendenhall@ponce-inlet.org
or Charles Abbatantuono at CAbbatantuono@ecfrpc.org.
The Ponce's Happy Tails Dog Park survey was completed on 9/20/2020. To read the results of the survey, click here.