Ponce Inlet Election 2023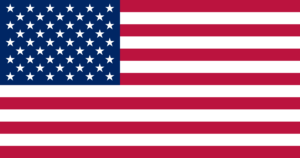 Election Day is Tuesday, August 22, 2023
In person voting is done at the Community Center:
4670 S. Peninsula Drive
Ponce Inlet FL 32127
7 AM to 7 PM
Click Here for Vote By Mail Requests
Or call the Supervisor of Elections Office at (386)-736-5930
Watch the Video of the Candidate Forum
Candidates for Town Council Seat #3 – Contact Information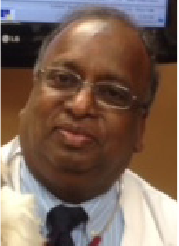 Arun Iyampillai
1 Mar Azul North
Ponce Inlet, Fl. 32127
Telephone: (561) 531-2315
Email: BestPetDoctor@gmail.com
---
Henry "Skip" White
4885 South Atlantic Ave
Ponce Inlet, Fl. 32127
Telephone: (386)-795-3467
Email: whitesandyponce@gmail.com
Campaign Filing Documents, Contributions, and Expenditures
Skip White Campaign & Finance Official Documents
Arun Iyampillai Campaign & Finance Official Documents
Candidate Forum: Tuesday July 18th, 2023 6:00PM
The Citizens for Ponce Inlet Candidates Forum, will take place at the Ponce Inlet Community Center, located at 4670 S Peninsula Dr, Ponce Inlet, FL 32127.
The event will be live streamed on the C4Pi website. If you are unable to attend or live stream it, the C4Pi will post the archived video 24-48 hours after the event takes place.
The candidates will be allowed 3 minutes to respond to each of the following questions from our organization:
What are the two greatest challenges you see facing the town of Ponce Inlet in the next one to three years that you will address if elected? Please include why they are important and how you plan to address them?
In late 2022 two hurricanes inflicted major damage to the dunes, beaches, jetty and several beachfront residences. What initiatives would you look to pursue, both short term and long term, in connection with beach restoration and maintenance?
As time allows questions from the audience will be asked to candidates and candidates will be given 2 minutes to respond. These questions will be collected at the door prior to the start of the meeting (forms will be provided) and are required to be signed by the individual asking the question. There will be no audience participation except for the written questions previously signed and submitted. We will attempt to distribute questions to candidates as evenly as possible.
Read The Special Edition of the C4Pi Election Newsletter
For over 35 years, the Citizens for Ponce Inlet Organization (C4Pi) has provided information about Town Council candidates to the C4Pi membership and Ponce Inlet voters through a Quarterly Newsletter and an annual Candidates Forum at the Ponce Inlet Community Center prior to the election. By going digital in 2020 and launching the C4Pi website, we were able to increase the quality and quantity of information shared by linking to additional voter information portals and updating content when it becomes available.
This year, in addition to distributing our usual Summer 2023 Newsletter, the C4Pi Board decided
to strengthen our service to our current members by once again producing a Special Election Edition.
Biographical Information (Provided by each candidate):
Arun Iyampillai:
Arun Iyampillai is a patriot and proud American. He is a Doctor of Veterinary Medicine with over 45 years of practice experience. He was an Instructor in the Department of Clinical Sciences with the New York State College of Veterinary Medicine at Cornell University in Ithaca, New York. He moved to Florida in 1986 to escape from harsh winters. He established an American Animal Hospital Accredited Animal Hospital, Advanced Pet Dental, Oral and Laser Surgery Center, Florida Animal Reproductive Center & Frozen Semen Bank in West Palm Beach, Florida to serve the local community and his pet patients. He also established a commercial real estate company in Florida. Arun Iyampillai is a published author of numerous articles on pet health care in addition to scientific research articles.
Arun Iyampillai is married to his lovely wife Debra for 35 years, and he is blessed with five children and six grandchildren. Since his retirement in 2021, he moved to Ponce Inlet after searching all over the United States for a place to retire. With his desire to help his community, he is currently serving as a board member of the Town of Ponce Inlet Planning Board, and Ponce Inlet Las Olas Homeowner Association. Previously he served on the Board of Land Development for the Village of Palm Springs, Florida, Board of Palm Beach County – Center for Information and Crisis Services (Suicide Prevention Group). He was one of the founding members of the Palm Beach County chapter of Amnesty International (Human Rights Group). Arun Iyampillai actively supports and helps to treat abused and abandoned animals working with animal rescue groups including the Everglades Angels Dog Rescue (Animal Rights Group) to end suffering of abused and abandoned animals.
Arun Iyampillai seeks your support and your vote for him on August 22, 2023, for the Town of Ponce Inlet Council Seat # 3.
---
Henry "Skip" White:
Life in Ponce Inlet is very much about the simple pleasures that make living here so special. As I have for the last 18 years, I begin my day with a long walk on our beach with my beloved wife of 30 years, Jane.
There are so many things I love about Ponce Inlet. I care deeply about this community and all of the residents who call it home. My passion for our town is the driving force behind my candidacy and the active role I have played for a very long time. My fellow board members elected me to serve as the current Vice-Chair of the Planning Board, which has provided me with a comprehensive understanding of our land use and development codes. For the last several years, I have attended and participated in our own Council meetings, budget meetings, as well as County Council meetings and other Volusia County functions.
Through this activity, I have established a wide range of contacts at the County and State Level. Before I can ask for your vote, you need to know where I stand on the important issues in our community. At the top of the list are the services that our Town provides. Not only do our residents expect a very high level of service from our dedicated Town staff, but it is also the very reason why many of us choose to live here. Our Police Officers and Firefighters are so important to all of us, and I promise you, I will support them every single day. We need to make sure they have everything they need to continue delivering the fast response times, high levels of skill and dedication we all rely upon.
You can also count on me to work with my fellow Councilmembers and help us achieve our resiliency and infrastructure goals. I want us to be ready for anything that mother nature has in store for us. Much of our infrastructure is 1960s and 1970s vintage. Modernization of this equipment will come at a cost, but I will work to make sure that we are taking advantage of any and all grant money that may be available for these projects.
My decades of experience as a Regional President of a major food-service distribution company taught me the importance of teamwork, the value of preparation and how to accomplish complex goals. I take a collaborative approach to problem solving and I am always interested in learning all I can about the issues we face. There is always something to learn if you just stop and listen. I would love to hear your concerns, suggestions and ideas about our shared life in Ponce Inlet.
---
Congratulations to Mayor Lois Paritsky (Seat #1) and Vice Mayor Gary Smith (Seat #5),
unopposed candidates for 2023.