Find FD Monthly Activity Logs here!
---
Fire Chief Daniel Scales has over 30 years of public safety experience coming to the Ponce Inlet Fire Department in 2001. He quickly rose through the ranks becoming the department's first Fire Operations Captain in 2003 and Fire Chief in 2005.
Prior to Ponce Inlet, Chief Scales had a diverse career in public safety. He started in the fire service as a volunteer firefighter in Pennsylvania in 1983, becoming an EMT in 1986, and a paramedic in 1989. In 1989, Chief Scales relocated to Florida working with EVAC Ambulance in Daytona Beach as a paramedic and Field Training Officer. In 1995, Chief Scales took a position with Daytona Beach Community College as a full-time EMS faculty member while working as a paramedic with EVAC Ambulance. In 1999, he became EMS Program Manager at Daytona Beach Community College. Missing field work Chief Scales returned to the streets in 2001.
Chief Scales has served as a past president of the Volusia County Fire Chief's Association. In 2007, he received a distinguished service award from the Volusia League of Cities and was a finalist for Employee of the year for the Florida League of Cities.
Currently, Chief Scales participates as the Florida Fire Chief's county resource liaison on behalf of the Volusia County Fire Chief's Association. He also serves as Chairperson of the Volusia County Fire Chief's Association EMS Workgroup and sits on Daytona State University's Fire/EMS Advisory Board.
Chief Scales holds numerous EMS instructor credentials, as well as the State of Florida fire certifications of Fire Officer III, Fire Instructor III, and Life Safety Inspector I.
---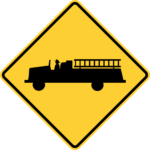 ---
Ambulance Transport Program:
In an effort to provide information relating to our transport agreement with Volusia County, Council Member Lois Paritsky provided a detailed presentation at the October 15, 2020 Town Council meeting. View The Presentation