Fiscal Year 2021/2022 Budget Summary :
From Town Manager Jeaneen Witt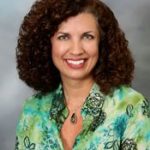 Dear Ponce Inlet Resident,
The final budget for the town for fiscal year 21/22 was approved by the Town Council on September 22nd with a millage rate of 5.9 mills; while this is the same millage rate as the prior year, it is considered a tax increase of 5.66% as it generates the additional revenue needed to meet or exceed our current level of service under rising costs of many things for which we need to operate. This budget enables us to take our first steps for implementation of the $15/hour minimum wage while addressing compression issues, to initiate a three-year fire service accreditation process, to complete the septic-to-sewer project on Ponce deLeon Circle, to address 2 failing retaining walls for which the town is responsible at Tina Marie Drive, to purchase additional public safety equipment, to provide park improvements at most of the town's parks, including replacement of failing rip rap revetment at Elber's Sunset Park and shade structures at the pickleball courts, and to complete a watershed master plan for increased ISO rating and subsequent town wide flood insurance rate reductions.
The town has been awarded over $927,000 in grants to assist in the completion of projects in FY 21/22. We have applied for another $200,000 in grant funding for fire equipment and a stormwater master plan in FY 21/22. We will also receive over $1.6 million in American Rescue Funds for use in accordance with federal requirements and as approved by Council upon recommendation by the Essential Services Advisory Board. We are 3rd in line for the award of $4 million in grant funding assistance for the South Peninsula Drive Sidewalk Improvements Project over an estimated five-year period. The town has never had such a grant influx and additional assistance has become necessary to manage them, but we are pleased to obtain and manage these funding opportunities for projects important to our residents and for the overall good of our community.
The town's general fund stabilization reserve is now over $3.6 million, this is 61% which means we have at least 7 months of operations capability in the event of an emergency if income were to cease. The town's reserve policy requires that we maintain between 3 and 9 months as a prudent reserve. In addition, we have a water operating fund for which we have a reserve of almost $1.3 million, which is a 100% reserve/12 months, for water infrastructure issues. You can rest assured that your town can respond quickly to ensure your health and safety in a variety of emergency situations.
There are certain types of expenditures which produce long-term benefits for the entire town but for which loans must be obtained in order to complete the projects; often very low interest loans are available due to these serving a public purpose. The town is mindful of its debt service for which there are currently 3 funds dedicated toward its repayment: 1) town hall & police department facility loan with 4 yrs remaining, 2) stormwater improvements loan with 5 yrs remaining, and 3) water system improvements loan with 15 yrs remaining.
While the town continues to provide premium service to our residents and maintain its prudent reserve, you can see from the table below that Ponce Inlet continues to have fall within the lower half in Volusia County using the composite millage rate comparison:
Comparison of Proposed Composite Millage Rates for FY 21/22
| | |
| --- | --- |
| Volusia County – Wilbur by the Sea | 19.5165 |
| Daytona Beach | 19.3364 |
| Daytona Beach Shores | 18.5026 |
| Debary | 16.6835 |
| DeLand | 20.5429 |
| Deltona | 21.6088 |
| Edgewater | 20.5500 |
| Holly Hill | 19.8170 |
| Lake Helen | 20.6088 |
| New Smyrna Beach | 17.7478 |
| Oak Hill | 23.1448 |
| Orange City | 21.5488 |
| Ormond Beach | 17.5978 |
| Pierson | 23.4358 |
| Ponce Inlet | 19.4670 |
| Port Orange | 18.7026 |
| South Daytona | 21.3170 |
Amended 20-21 Final Budget FY 21/22 Forecast 22/23
Sincerely,
Jeaneen Witt
Town Manager