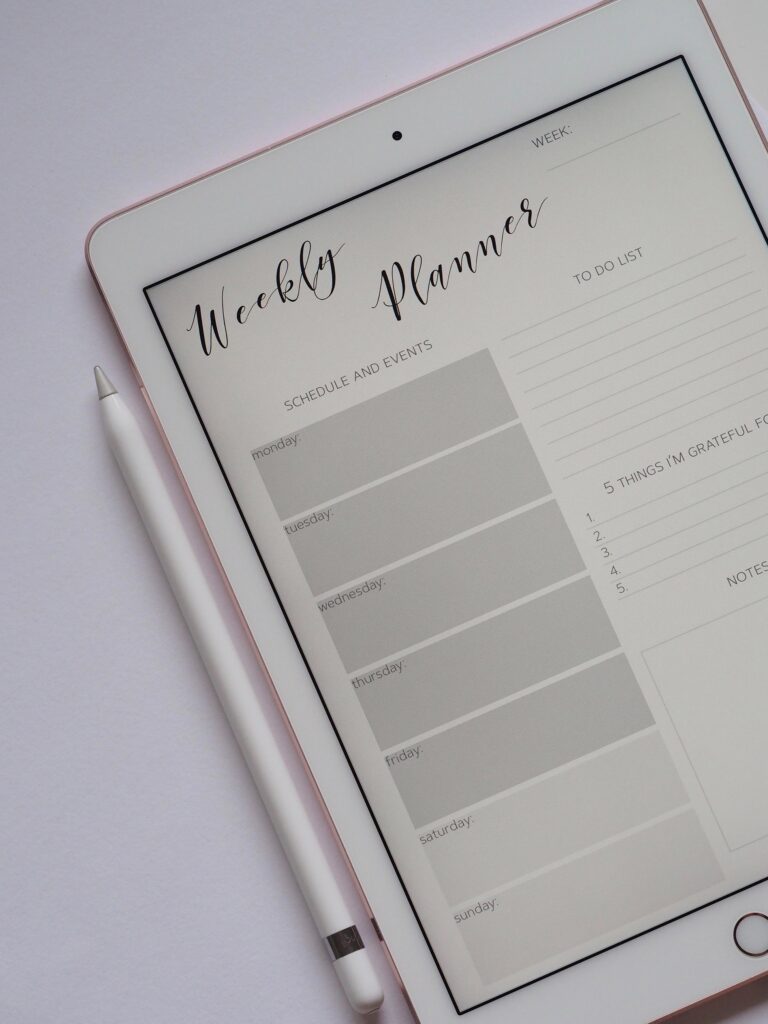 UPCOMING EVENTS
10/13 Barktoberfest at Racing's North Turn
4511 S. Atlantic Avenue
5:30pm
Please support the Ponce Inlet Lion's Club in this cause by purchasing a ticket at the Community Center for $30. Come and enjoy great German food and spirits, along with door prizes, raffles, and other fun 'stuff', and support our effort to name a lifesaving veteran's dog .
10/14 Programs in the Park-Ponce Preserve
Ponce Preserve, 4401 S Peninsula Dr
10am
"Timucuan Technology" presented by Emily Jane Murray
Thursday, October 14, 2021 at 10:00am
Free, RSVP by 10/11 required Jennifer jlagreca@ponce-inlet.org or
386-761-2408
10/16 Painting at the Museum-Halloween Spooks
Ponce Inlet Historical Museum, 143 Beach Street
10am-12pm
Acrylic Canvas Painting Class for ages 12 and up
$10 per person, all supplies included, space is limited to 12 people
Prepayment required at Town Hall by October 13th

10/18 Local Government Meet & Greet
Community Center 4670 S Peninsula Dr
11:30am-1:30pm
Join Town staff to learn how the services of each department impacts your life and community. "My town: I'm part of it, I'm proud of it!"
FREE,Jackie jfrench@ponce-inlet.org 386-322-6703
10/19 Lecture Series- NSB Museum of History
Town Hall Council Chambers, 4300 S Atlantic Ave
10:30am
"New Smyrna Museum of History Presents" by Greg Holbrook
FREE, RSVP by 10/14 required Jennifer jlagreca@ponce-inlet.org or 386-761-2408
10/19 Resiliency Workshop
Community Center 4670 S Peninsula Dr
6:00pm-8:00pm
The Town of Ponce Inlet, in collaboration with the East Central Florida
Regional Planning Council, will be hosting a public workshop on
October 19, 2021 6:00pm-8:00pm. The purpose of the workshop is to
present the results of the PI Resiliency Survey sent out this past summer
and to discuss potential resilience strategies based on the survey results.
This interactive workshop will help develop short- and long-term policies
and actions to increase the Town's resilience and adaptability to increasing
sea levels over time.
10/23 Ghosts of Ponce Past
Ponce Inlet Historical Museum and the Pacetti Cemetary, 143 Beach Street
6pm-7pm
Come listen to spooky tales about Ponce Inlet and take a walking ghost tour of the Pacetti Cemetary
FREE, Jennifer jlagreca@ponce-inlet.org or 386-761-2408
10/30 Children's Halloween Party
Kay and Ayres Davies Lighthouse Park, 4933 S Peninsula Dr
5:30pm-7pm
Come in costume and have spooktacular fun with children's games, haunted hay ride and more!
FREE, Jackie : jfrench@ponce-inlet.org or 386-322-6703

RECURRING EVENTS
Mondays 10:00am-12:00pm Garden Club Crafters
Mondays from 10am to noon at the Community Center. All are welcome to join our crafters in creating and producing their beautiful crafts.
Tuesdays 1:00pm-2:00pm Art Guild of Ponce Inlet
No matter what your genre, from fine art to bead making, or your level of experience, there is a place in the Guild for you. Whether you are a beginner or an expert you will find the Guild to be welcoming and nurturing. For more information contact the Community Center 386-760-0615.
Wednesdays 1:00pm-4:00pm Game Day
(Every 3rd Wednesday)
Gather with friends, meet new friends and join others to learn how to play Mah Jong, Bridge, Pinochle, Chess…games NOT provided.
See the flyer
PREVIOUS EVENTS
10/8 & 10/9/21 Garden Club Annual Arts & Crafts Fair
Ponce Inlet Community Center 4670 S. Peninsula Drive
10am – 4pm
The Garden Club of Ponce Inlet will hold their Annual Arts and Crafts Fair, Bake Sale, Raffles & Refreshments
(If interested please contact pa.morris1601@yahoo.com)
See Flyer
10/8 Programs in the Park-Timucuan Oaks
"How Joining the FL Native Plant Society Can Benefit You" by Sande Habali
Friday, October 8, 2021 at 10am
Timucuan Oaks Garden, 4550 S. Peninsula Dr.
Free; RSVP by 10/6 required: Jennifer: jlagreca@ponce-inlet.org or 386-761-2408
10/1 & 10/2/21 Flea Market at PICCI
Ponce Inlet Community Center 4670 S Peninsula Drive
8:30am – 2:30pm
Great household items for sale, displayed inside and out. Bargains galore!
See Flyer
9/25/21 National Public Lands Day
Ponce Preserve 4404 S. Peninsula Drive
10am
FREE, RSVP by 9/25/21 required. Contact Jennifer LaGreca at jlagreca@ponce-inlet.org or 386-761-2408.
9/18/21 Plein Air in the Park
Timucuan Park 4550 S Peninsula Drive
9am-10am
Bring your sketchbook, favorite drawing medium, and something to sit upon. Sketch on location with visual tips and advice.
FREE, RSVP by 9/16/21 required. Contact Jennifer LaGreca at jlagreca@ponce-inlet.org or 386-761-2408.

9/11/21 September 11th Memorial Ceremony
Ponce Inlet Fire Department 4680 S Peninsula Drive
8:30am
Parking is available next door at the Community Center. Seating will be set up to observe social distancing.
9/10/21 Blood Drive
Community Center 4670 S Peninsula Drive
Appointments are encouraged but walk-ins are welcome. To schedule an appointment, visit: www.oneblood.org/donate-now and enter sponsor code 10174. CDC guidelines are in effect and anyone not feeling well is asked to wait until the next blood drive date.
9/8/21 Art at the Museum – Beach Tranquility
Ponce Inlet Historical Museum 143 Beach Street
10am- 12pm
Acrylic Canvas Class for ages 12 and up. No experience necessary, instructor will guide you step by step. Outside on the lawn 10-12. $10 per person, all supplies included. Space is limited to 12 people. Pre-payment required at Town Hall by September 3, 2021.
9/4/21 Grandparents Day at the Museum
Historical Museum 143 Beach Street
10am-2pm
Grandparents and grandchildren can enjoy time together while joining us to make painted clay keepsakes that you will cherish throughout the years. Reservations can be made by a family every hour. RSVP by 9/2 call 386-761-2408.
Coffee, Cake & Civics 101
Vice Mayor Lois Paritsky, Presenter
Sponsored by the Volusia League of Cities
Ponce Inlet Community Center
Saturday April 17th, 2021 10:00AM – 11:00AM
Join your neighbors for coffee, cake and a recap of pending legislation that could impact our community. Learn how easy it has become to join the effort and have your voice heard by our elected officials in Tallahassee and Washington DC. Lois serves as the Advocacy Chair for the Volusia League of Cities. She will explain how a bill becomes a law in Florida and how you can get involved and have your voice heard in Tallahassee. Seating is limited to 100 and pre-registration is required.
Click here to register for this event
---
Ponce Inlet Lions Club Fish Fry
Down The Hatch
Sunday, March 28th, 1-5pm
Support the Ponce Inlet Lions Club at their special event Fish Fry. Enjoy food, door prizes and raffles.
PICCI Flea Market, March 5th & 6th
Ponce Inlet Community Center
Flea Market time is just around the corner! Don't miss out on great bargains!
Soup & Salad Night
Thursday, February 11, 2021 5:00PM
Ponce Inlet Community Center
The Ponce Inlet Community Center is pleased to announce the return of Soup & Salad Night – with options for dine-in or take-out! Soup & Salad Night is Thursday, February 11, 2021 and tickets are now on sale at the Community Center office Monday – Friday 9 am to Noon. All tickets are $8.00 each.
Choose the traditional style of dining at the community center with your Ponce Inlet friends. The evening will begin at 5 p.m. with soup set-up and BYOB. Dinner will be served at 6 p.m. If you would like to donate a soup for the dine-in portion, please sign-up at the office or call the Community Center at 386-760-0615. Your donations are greatly appreciated and it's fun to see what's cookin'!
You may also choose to enjoy the new option of purchasing a take-out ticket and picking up your dinner to enjoy at home. The take-out option is limited to three different soup choices and you may pick-up your meal at the back window on the east side of the building between 4 p.m. – 5:30 p.m.
We are committed to everyone's safety with social distancing, masks, gloves & extra servers. Kindly please wear your face covering when entering & exiting the building.
---
December 19th 5:30PM to 8:30PM
Santa Coming To Ponce Inlet
Well, it looks like it won't be just the Grinch who will try to steal Christmas this year in Ponce Inlet. It seems that the dreaded virus is doing all it can to keep Santa away. But Santa, thank goodness, is not giving up that easily. While he can't be in the Christmas Parade or at the Children's Christmas Party because both of those events have been cancelled, and while he couldn't attend the December 4th tree lighting ceremony, which took place virtually because of COVID-19 restrictions, he will still be seen doing his annual Santa Run, going around Town (on December 19th, from 5:30pm through 8:30pm), while sitting in his sleigh which will be pulled by our fire truck. And even though he may be a masked man during the run in compliance with State and Federal guidelines, he'll still be here and you will have no trouble recognizing him as he rides past, waving a Christmas hello to everyone.
Mondays 10:00AM – 11:30AM
Wednesdays 9:00AM – 12:00PM
Now Through December 21
Garden Club Craft Sale
The Garden Club Crafters would like you to know that they will be selling their beautiful crafts to brighten your holidays at the Community Center on Mondays from 10am – 11:30am and Wednesdays from 9am – 12pm. Sales will continue through the morning of Monday, December 21. Please take the time to stop by to support all of our Garden Club Crafters.
---
Dec. 2, 9 & 16
Dec.6, 13 & 20
Let PICCI "Wrap It Up" For Christmas
A new service to help you with Christmas preparations is to be offered at the Community Center where they will wrap up your boxed gifts. Just bring your presents to be and their volunteers will do all the rest. This service will be offered on three consecutive Wednesdays, Dec. 2, 9, & 16, in the morning between 9 a.m. to noon and in the evening from 5 p.m. to 8 p.m., and on three consecutive Sunday afternoons, Dec. 6, 13, & 20, between 1 p.m. and 4 p.m. The gift wrapping is free, however, donations to the Community Center will be appreciated.
Since this service is offered as a fundraiser for the Community Center, whose income potential has been adversely affected by COVID-19 restrictions on public gatherings and events, donations of holiday wrapping materials, holiday gift wrap, bags, tissue paper, gift tags, ribbons, clothing boxes, tape, etc. to be used for their "Wrap It Up" program will be greatly appreciated. You may drop off wrapping supplies (or even a check contribution) directly into the Community Center office Monday-Friday from 9:00 a.m. – 12 noon. Wrapping supplies (sans a check contribution) may be dropped off at any time in the donation box on the south side of the building. If you have any questions, please contact the Community Center at (386) 760-0615 or email Nicole Carr at nic2bfit@yahoo.com.
Please note that COVID-19 distancing will be observed. Click here to read the flyer.
---
December 11 – 12, 2020
Garden Club Holiday Lighting Contest
Click here to read the event flyer.
---
November 21, 2020. 8am – 2pm
Ponce Inlet Community Center Garage Sale
Friends of A1A Scenic & Historic Coastal Byway has organized the longest and most Super Scenic Garage Sale in Florida for the past 11 years. They hope to provide a delightful experience through 5 Florida Counties exploring our coastal communities along the way. We are thrilled to join in on this fun event to bring shoppers to our quaint town. Anyone may purchase space at the Community Center for this big event. Set up will be on Friday beginning at 10:00am. Stop by the Community Center at 4670 S. Peninsula Dr. to reserve your table.

Read the Event Flyer
November 10, 2020. 5pm – 7pm
Barktoberfest
Racings North Turn is hosting a Fund Raiser to benefit the Ponce Inlet Lions Club on November 10, 2020 from 5pm to 7pm.German Food & Drink. Door Prizes & Raffles.

Read the Event Flyer
October 31, 2020 6pm – 8pm
Spooktacular
Town of Ponce Inlet's Drive Thru Spooktacular
Celebrate Halloween with the Town of Ponce Inlet's Drive-Thru Spooktacular! Dress to impress and join us for candy, crafts and a spooky good time.

All participants must remain in their car and wear masks.
Businesses and organizations will be wearing masks and gloves to distribute treats.

Read The Event Flyer
October 2nd – 3rd , 2020
Flea Market
Ponce Inlet Community Center Flea Market. Great household items for sale, displayed inside and out. Bargains Galore